Our Norwich Terrier Kids…
Staci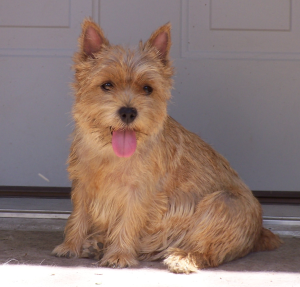 Staci was our first Norwich. At that time we were looking for a pet and when we found her, she immediately wormed her way into our hearts. She immediately became part of our family and through the help of many, we learned to care for, groom and become better parents. Through her and our new found friends we became educated in the Norwich breed, caring for them and what responsible breeders are. Staci has not only been Terri's side kick but has also introduced others to Norwich Terriers along with our other kids. Staci has served as an ambassador to the breed in public places, around the ring and in Meet the Breed.
Penny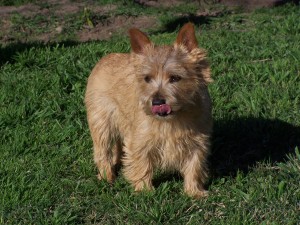 Penny, GCH CH Itsy Bitsy Pocket Change, is our second Norwich, our first to show in conformation. We originally were looking for a sister for Staci and were introduced to showing. We had been to a few shows and thought we might like to get involved. With a lot of help from our friends, breeders and handlers we were quickly educated and Penny took us for a wild ride to Grand Champion in a short time. Bless her heart, she put up with a lot from us "newbies" but what an education. We only hope that we can be half the mentors that all of those that helped us were to us. She with Bailey became our first "moms".
Bailey
Bailey, CH Itsy Bitsy Alegria Irish Cream, was our third and the first to hold our Kennel name. With her own loving personality and look, she took us to Champion in a short while. She wormed her way into our hearts and of those around us. She would become one of the first to have a litter for us. And what a special litter of four she gave us.
Gabby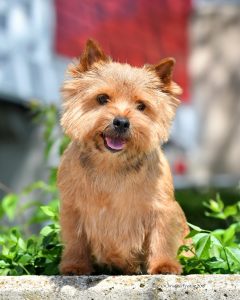 Gabby, GCH CH Alegria Irish Gift of Gab, is one of Bailey's special little girls. And yes, her name fits her. She likes to let you know you aren't opening the door fast enough to let her out, if you are outside the yard and she is not with you, if the local armadillos are around or maybe just because you needed gabbing at. The best is when she curls up with you when sitting on the couch, right up on the arm so she can look at you with those eyes. Good Job Gabs!
Ruffles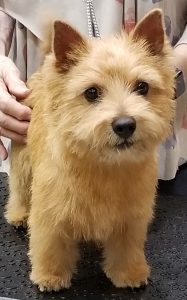 Ruffles, GCH CH Alegria Dust Ruffle TKN, loves to roll around with the other little kids because, well, thats just what you do. Here she is at 6 months and just getting started with the world, getting dolled up then… wait… I gotta go pounce one of the other puppies. Isn't it just that way with little kids. Where did you get those dust bunnies? She does love to show off though.
Chance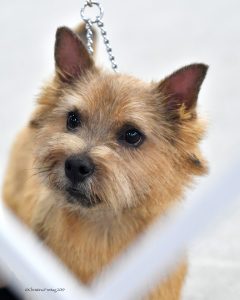 Chance, GCH CH Alegria Take a Chance on Me TKN, is just full of life and energy. He is the one being pounced by Ruffles or pouncing her. Tumbling around all over the floor, squeaking toys and finally down on the couch right next to you. But wait,  heard something in the other room and off to investigate. Chance came four days early, 1.8 ounces, so lots of hand feeding and Gabby worked hard. He just had that look of give me a chance and I will. Well, we spoiled him and he turned out just fine.
Suzie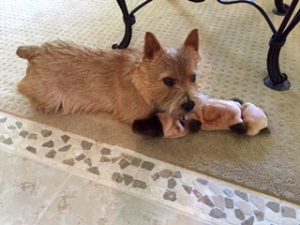 Suzie, GCH CH Alegria Suzie Six-Pence, also know as schoonzle, loves to gives kisses to her peeps but that is her toy mind you. Don't even! She finished up showing and now lives with a wonderful family in semi retirement. She's a good mom to her kids and sweet to those folks around her. What more can you ask we say.
Stacker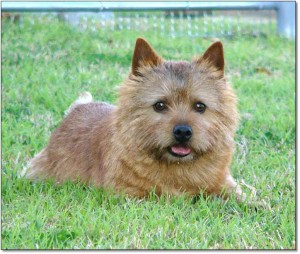 Mr. Man as we call him has retired and was re-homed to us. He is surrounded by girls and now puppies that sometimes drive him crazy. But such a gentle, caring soul, he sees to us all, patrolling the perimeter of the yard, watching over all. Occasionally when he thinks we are not watching we catch him playing with the kids. We were sad to see him walk the Rainbow Bridge. He is missed.